Aircrack Ng For Android System Download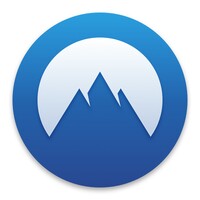 VPP Official
Aircrack Wifi Hack free download - Wifi Hacker, CommView for WiFi, WiFi Hotspot, and many more programs.
In this article, I am going to list some best Wi-Fi hacking apps for android. You can test these Wi-Fi hacking apps on your own Wi-Fi network.
You can do a lot of incredible things from these applications like auditing, hacking wifi networks, Know the Wi-Fi password, type, data transmission, and much more.
To run these applications on your Android with 100% effectiveness, make sure that your mobile is rooted. In case your mobile is not rooted, then don't worry, you can still use these apps without root, But the success rate will be decreased.
Learn Cyber Security & Ethical Hacking+ Free Hacking Courses
Best Wi-Fi Hacking Apps for Android
Here is the list of Best Wi-Fi hacking apps for Android:
1. WPA WPS Tester
WPA WPS Tester for Android is one of the most popular hacking apps for Wi-Fi, which was developed to scan Wi-Fi networks for vulnerabilities.
This famous application is known for its ability to break into security systems. It checks the connection with access points using WPS-PIN, which are calculated using various algorithms. This application requires Android 4.0 or higher to work.
Bruteforce mode is also available on this app. App also discovers if an Access Point with WPS enabled is invulnerable.
NOTE: you can test the PINs with this app, and you can connect, but you cannot see the password without root permissions.
WPA WPS Tester is available on Google Playstore.
2. Aircrack-ng
Aircrack-ng is one of the best apps for hacking Wi-Fi networks available for Android. Aircrack-ng is an 802.11 WEP and WPA-PSK keys cracking program.
It implements the standard FMS attack along with some optimizations like KoreK attacks, as well as the PTW attack, thus making the attack much faster compared to other WEP cracking tools.
The popular Aircrack-ng security tool is one such tool that has been ported to Android. Running Aircrack-ng on Android isn't tricky. The hardest part is getting a Wi-Fi chipset that supports monitoring mode.
You can download Aircrack-ng From GitHub by following the below link.
3. zAnti
zAnti is a well-known app for hacking the Wi-Fi network that allows you to analyze risk levels on the Wi-Fi network.
With the help of zAnti, you can easily find out vulnerabilities in your Wi-Fi network. Its Wi-Fi scanner shows access points that use default password values ​​and highlights them in green.
You can also use this application to kill the necessary connections, blocking access to any website or server. By displaying the methods that hackers use, you can identify security holes in your network and make appropriate corrections.
4. WPS Connect
WPS Connect is another best Android app for hacking Wi-Fi. This application works with many routers, just download this application on your phone and search for the wifi network. You can also view the saved wifi password from this Android app.
WPS can check your router is vulnerable to default pin or not. It includes additional algorithms known as Zhao Chesung (ComputePIN) and Stefan Viehböck (easyboxPIN).
5. Kali Nethunter
Almost everyone knows about the famous Operating System Kali Linux. The creators of Kali Linux create Kali Nethunter.
To use this application for hacking Wi-Fi, you need to run the Wifite utility on Kali. The Nethunter configuration interface is quite convenient and takes on all the difficulties of editing configuration files. It uses a custom kernel that supports Wi-Fi 802.11 injections, making Kali Nethunter a useful Wi-Fi hacking tool for Android.
Learn blogging and wordpress, also we are sharing digital marketing tutorials & money earning tutorials. Click Below to Join
https://t.me/joinchat/R_C9t0Avxf3KOHEw
6. Reaver For Android
The short name of Reaver For Android is RFA. RFA is a hacker app for hacking the Wi-Fi password. RFA is easy to use because it has a user-friendly interface.
Aircrack Ng For Android System Download Windows 7
It supports a monitoring mode that can be activated or deactivated at any time. Reaver independently discovers Wi-Fi routers with WPS support.
This application uses the brute-force PIN-codes of the WPS registrar and can recover WPA / WPA2 passphrase.
Reaver can receive the WPA / WPA2 passphrase of the target access point within 2-5 hours. Last but not least, Reaver for Android also supports external scripts. Thanks to its user-friendly interface
To use RFA, you also need to install bcmon.apk.
7. Router keygen
It is a well-known Wi-Fi hacking app that has been evolving, but basically, it serves to obtain Wi-Fi keys from networks that have not changed their password, that is, with a factory password. When starting the app, it will tell us which networks it supports and which not after doing a scan around us.
Aircrack Ng For Windows
8. WIBR+
WIBR+ is one of the best Wi-Fi hacking apps for Android. WIBR + was created to test the security and integrity of Wi-Fi networks. Using brute force and dictionary attack.
Besides, the WIBR + Wi-Fi password cracking application also allows you to use custom dictionaries. To carry out dictionary attacks, depending on your priorities, you can carry out various attack options using lowercase and uppercase letters, numbers, and special characters.
The time that WIBR + takes to crack a password depends on its complexity and the type of dictionary that you will choose.
9. Netcut
Netcut is an application with which you can cut off the Internet connection of a specific device. Using a simple interface, you can get rid of unnecessary users on your network.
Its other features include displaying traffic used by the device, network names, and capturing the traffic of websites visited from other devices.
Please note that to work with Netcut, you need root access to your device.
10. Nmap
Nmap for Android is a useful app for hacking Wi-Fi and viewing available hosts, services, packages, firewalls, etc.
Nmap for Android is useful for both root devices and regular Android devices. However, users without root access will not be able to use advanced features of the application, such as scanning SYN and receiving operating system signatures.
Its developers have already released a compiled binary version of Nmap with support for OpenSSL.
11. Kali Linux Nethunter
The Kali Linux NetHunter project is the first Open Source Android penetration testing platform based on Kali Linux. It is one of the best Wi-Fi hacking apps because it supports Wireless 802.11 frame injection, one-click MANA Evil Access Point setups, HID keyboard (Teensy like attacks), as well as BadUSB MITM attacks.
Kali NetHunter is maintained by a community of volunteers and is funded by Offensive Security. Kali Nethunter has an application store based on a fork of F-Droid with telemetry totally removed. The store has about 30 applications.
Here is the video on how to install Kali Linux Nethunter on your Android device:
Aircrack Ng For Android System Download 64-bit
Note: This article is written for educational purposes only. You are free to use these tools on your own network. Do not use these tools to hack other people's Wi-Fi networks. Hacking the Wi-Fi of any person without his/her information is illegal.
Aircrack Ng Free Download
12. dSploit
DSploit is a collection of network analysis and penetration testing tools that are bundled into one application. dSploit is developed by Simone Margaritelli for the Android operating system.
According to the developers of the tool, this app provides the most complete and advanced toolkit to carry out tasks such as Wi-Fi scanning and router key cracking, Multiprotocol login cracker, Packet Forging with wake on LAN support, HTTPS redirection, Man in the Middle attacks, Session Hijacking, and many more.
Conclusion:
So above is the list of some best Wi-Fi hacking apps for android. You must use these apps to test the security of your own Wi-Fi network.
No device or network is fully secure. White-hat security researchers, as well as well-known hackers, are making constant efforts to find vulnerabilities in networks and can take control of your devices.
Aircrack Ng For Android System Download Windows 10
Compared to wired networks, Wi-Fi networks pose an additional security problem. Since their signals are available to almost everyone. Various security features, such as WPA2, encrypt traffic, but there are still features that can undermine your security.
Aircrack Ng Gui Download
Therefore, to test the security of your Wi-Fi, you need to use various tools and methods.
How To Use Aircrack Ng
Thanks for reading our article, and feel free to Join our channels
If you want daily hacking tutorial and want to learn ethical hacking then Join our telegram channel and also we are sharing free udemy courses, so don't forget to join.